BLVR, a top branding agency, has announced today that they have been named as one of the top fifteen global branding agencies by The Manifest. The Manifest, a business development thought leader, collates shortlists of top-performing agencies around the world.
"At BLVR we are passionate about working with fearless leaders to build the brands that shape culture. We're excited to be recognized as one of the top branding agencies by The Manifest. It's truly an honor to be recognized by such an esteemed thought leader."

– LENYA MCGRATH, EXECUTIVE DIRECTOR OF BUSINESS DEVELOPMENT
With recent branding efforts from The Nature Collective and Common Assembly, BLVR has solidified a reputation for launching, growing, and reinventing brands. Their approach is based on one above all truth—passionate beliefs fuel strong brands.

Utilizing their Belief-Led TransformationTM method, BLVR identifies the core belief at the heart of an organization. Next, they identify the core audience and the shared values that connect them. Then they translate everything into an authentic purpose that accelerates traction in the marketplace. Finally, they match it with the right behaviors that empower a brand to live out their belief with authenticity and truth.

Visit blvr.com to explore more about the agency, their work, and their approach.
If you would like more information about this topic, please call Mikayla Leier at (602) 6864440, or email [email protected]

About Manifest
Manifest's mission is to gather and verify the hard data, expert insights, and actionable advice that organizations need to build their brands and grow their business—to provide the practical business wisdom that manifests into success.
About BLVR
BLVR is a top branding agency. They go above and beyond to add value to your business. Their approach delivers innovative solutions that make your brand better known, better understood, and truly unique. Above all, BLVR are experts at making Brand Belief with the power to inspire trust, loyalty, evangelism, and growth.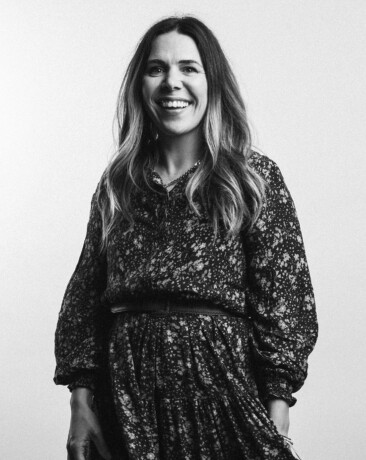 Lenya McGrath
Executive Director Strategic Impact & Growth
Lenya leads business development at BLVR and is well-versed in partnering with clients to drive long-term value for their organizations. She honed her craft working on global brands like Procter & Gamble, Anheuser-Busch, Sony, and Canon at leading agencies, including Saatchi & Saatchi, Leo Burnett, and BASIC. A master of purpose-led creativity, her work has been honored by the Effie Awards and the prestigious Cannes Lion Festival.