Articles
November 22, 2022
BLVR, award-winning creative agency, has been named a 7th Annual Shorty Impact Awards with a bronze honoree for the Andis x Compton Cowboys Creator Series in the Fashion and Beauty category.
The Shorty Impact Awards honor the best of digital and social media by the most purposeful and influential brands, agencies, and organizations whose work makes the world a better place.
BLVR's work for the Andis x Compton Cowboys Creator Series has demonstrated strengths and uniqueness in innovation, creativity, and impact, which makes it one of the top honorees at the 2022 Shorty Impact Award.
"There is something that sets BLVR, Andis, and The Compton Cowboys apart from the rest. They're each rooted in originality, community, and creativity. This win cements that when you strive for authentic storytelling, moments of magic can be made. We're so proud of the team."
The 7th Annual Shorty Awards winners and honorees were announced on November 16th in an in-person ceremony at the iconic iHeartRadio Theatre in Burbank. With over 200 attendees from all over the world and some of the most distinguished Real Time Academy members.
Shorty Impact Award winners and honorees are chosen by the Real Time Academy (RTA), prominent experts and leaders in digital and social media who have been hand-selected on the basis of their deep industry knowledge, professional reputation and outstanding achievements, including previous Shorty win.
Members of the Academy include Stacey Hoppe (VP, Social Responsibility + Sustainability, Warner Bros. Discovery), Adu Adu (Global Head of Social Media, Logitech), Adrianne C. Smith (SVP and Senior Partner, Chief Diversity and Inclusion Officer, FleishmanHillard), Naz Nazli (Creative Director, Creative X, Facebook), Harjot Singh (Global Chief Strategy Officer, McCann), Dionna Dorsey Calloway (CEO, Creative Ladder), George Walker (Chief Equity Officer, Planned Parenthood Federation of America), Paul Marvucic (Head of Global Responsibility & Creator Product Marketing, TikTok), among others.
This award win puts BLVR on an award winning streak with taps from both the Communication Arts Advertising Annual, and the One Show Awards in the last month.
If you would like more information about BLVR's Shorty Impact Awards, please call Mikayla Leier at (602) 686 4440 or email [email protected].
About BLVR
BLVR is a top award winning creative agency that empowers brands to fearlessly live out their beliefs. With belief at the heart, we execute end-to-end brand experiences that transform an organization's influence, value, and impact.
About the Shorty Awards
The Shorty Awards (also known as "The Shortys") honors the most innovative work in digital and social media by brands, agencies and organizations.
Founded in 2008, the Shortys' notable previous winners include Malala Yousafzai, Trevor Noah, Michelle Obama, Conan O'Brien, Lady Gaga, Lizzo, and brands such as Marvel Studios, HBO, Red Bull, Airbnb, Nestle, and BMW.
The Shortys' mission is to celebrate, inspire and push the boundaries of excellence in digital storytelling. Entries are judged on the merits of creativity, strategy, and engagement by the Real Time Academy, a body of hand-selected industry experts and leaders. The public can also weigh in and select their favorite Shorty Awards contenders during Audience Honor Voting. Currently, the Shortys have two annual competitions, the flagship Shorty Awards and Shorty Impact Awards dedicated to honoring the best work with a positive social impact.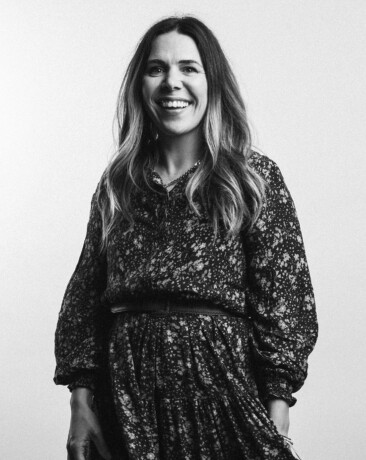 Lenya McGrath
Executive Director Strategic Impact & Growth
Lenya leads business development at BLVR and is well-versed in partnering with clients to drive long-term value for their organizations. She honed her craft working on global brands like Procter & Gamble, Anheuser-Busch, Sony, and Canon at leading agencies, including Saatchi & Saatchi, Leo Burnett, and BASIC. A master of purpose-led creativity, her work has been honored by the Effie Awards and the prestigious Cannes Lion Festival.