Articles
February 27, 2022
BLVR was named one of the Top San Diego Branding Agencies of 2021 by Design Rush. We believe in crafting brands fearlessly and taking our clients to the next level. Are you looking to join a team to fuel your passion of belief-led brands? Check out our open positions
"In 2015, the National Association of Colleges and Employers reported that 65% of college graduates participated in an internship program, and of those students, 56% received at least one job offer. The statistic drops to 36% for the students who have no work experience. The benefit is clear, but the expectations are not."
Being pulled from a sea of students and plopped down as the new intern with zero industry knowledge or professional workplace experience mirrors the dichotomous humor and helplessness of a fish out of water. Some of the faux pas associated with this transition can be pretty comical (save the roommate drama for your momma). Yet others, like not clarifying a task before spending eight hours on it, can be seriously detrimental to your personal performance and growth. But never fret! Being an experienced sailor of these murky waters, I've gathered a unique understanding of why interns simply just don't get it.
Here's my guide to surviving (and thriving!) at your new internship:
From classroom to desk
Everything changes when you go to an office setting – from the clothes you wear (I'm still not sure what biz casual is) to the way you communicate (email? Slack? text? An owl?). There's no syllabus for internships. Oftentimes, students don't even realize that they're in charge after sitting in the back seat for so long; they tend to wait for others to tell them what to do. Internships are what you make of them, and it's the time to create your own opportunities. Go see how you can help with that cool project you overheard in the War Room, or ask your colleague to show you the ropes on a new program. There's an endless amount of experience to gain if you go looking for it.
A new extension of you
An internship is the first time you've been entrusted to apply the knowledge you spent years learning in school, odd jobs, and beyond in a real professional setting. While making Subway sandwiches and folding clothes at Aeropostale pays the bills, internships come with a little more investment. Get ready to get attached to the work you do and the company you do it for. Come success or failure, there will be emotions tethered to the outcome – and that's OK! We all want our work and our company to succeed. Emotions serve as a motivator to do better, be better and create better work. We are no longer working for the paycheck; we are working toward the next step for our future. Whatever you accomplish at your internship will directly lead to your next position. Embrace that and run with it.
The balancing act
A good balance between self-motivation and inquiry is key. Every company is different and conducts itself in a different way. Formatting, platforms, workflow, and communication differ from office to office, but one thing is constant: your supervisor doesn't have the time to explain how to do it all step by step. This is when those trusty observational skills need to kick in. Explore past work, watch how your colleagues interact, and adjust your work habits accordingly. Most importantly, utilize your resources. If a question can be answered by a tutorial or Google, you probably shouldn't be asking it. Learn to ask the right questions, and your supervisor will thank you. Please, do not forget to acknowledge the time and effort they put in to help you; you would still be that flopping fish on the dock if it wasn't for them! (Thank you, Angela!)
"Interning at BLVR was so rewarding because I got to work with real clients and projects in which I could utilize my strengths, but also learn new skills and build on areas that needed improvement. Angela and the entire marketing department at BLVR were so welcoming and always there to answer any questions that I had. I'm so grateful for the experience!"

—BREE GARCIA, SDSU GRADUATE
A salute to all
Progress is never achieved by sitting in the same place. It happens when we purposefully put ourselves in different and sometimes uncomfortable situations. So even though there might be a few stumbles and mishaps during your internship, don't be discouraged. Kudos to every past, present and future student who participates in this process. Your commitment and enthusiasm will help you stand out in more ways than one.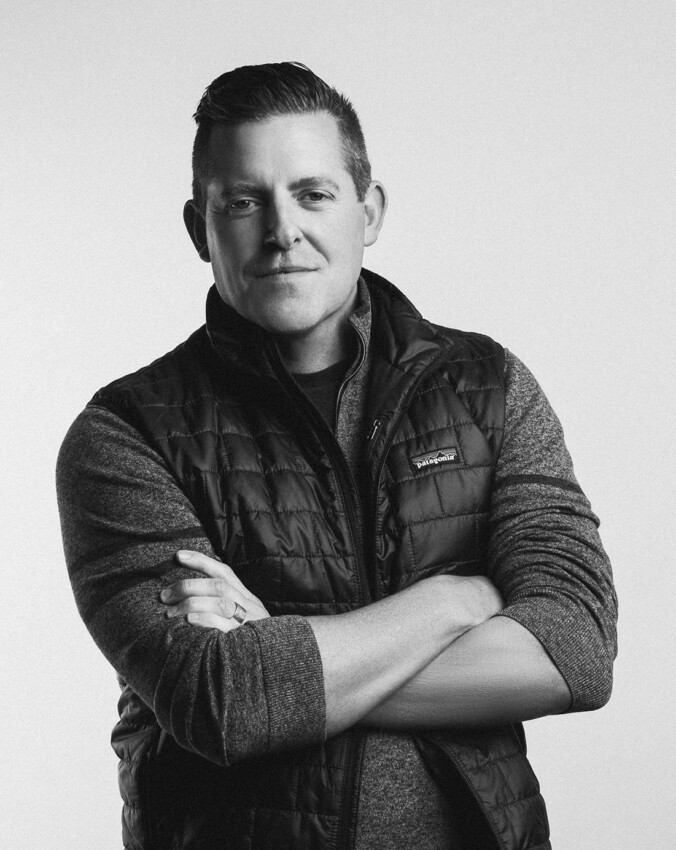 Scott Hancock
BLVR's brand-belief approach is at the heart of everything the company does. Scott brings over a decade of award-winning strategic creativity, design, brand, and business-building experience to global brands like Andis, Vessel, Futures Fins, and TravelWifi.
Previously, Scott founded Risen Magazine, a pop culture publication distributed nationwide at Walmart, Barnes & Noble, and Virgin Megastores, and co-founded The Glue Network, a cause-marketing platform connecting consumers, brands, and nonprofits. Key partnerships included Cisco, Hurley, TOMS, World Vision, and Keep-A-Breast, to name a few.
Scott serves on the board of Love Light + Melody, a nonprofit organization working to amplify the stories of vulnerable children and bring them hope through the power of education. Scott is also a founding board member of B Local San Diego, a community of Certified B Corps in San Diego using their power to redefine the role of business and create a positive impact on society.