BLVR® announced today they had been awarded a Gold Telly Award in the Online Commercials – Branding for their work on the Andis Manifesto: Create Your Way and a Silver Telly Award in the Branded Content – Beauty, Fashion and Lifestyle category for their work on the Andis Creator Series: Compton Cowboys in the record-breaking 44th Annual Telly Awards.
The Telly Awards honors excellence in video and television across all screens and is judged by leaders from video platforms, television, streaming networks, and production companies, including Adobe, BBCWorldService, Netflix, DowJones, Complex Networks, Jennifer Garner, A&E Networks, Hearst Media, Nickelodeon, National Geographic Society, ESPNFilms, RYOT, Partizan and Vimeo.
These award wins are a pinnacle of the BLVR® x Andis collaboration, a rebranding initiative that saw the 100-year-old Andis company reorient its organization under the belief that creativity makes the world a better place.
Scott Hancock, CEO of BLVR®, says, "This is a proud moment for the team at BLVR® and for our client, Andis. We know that when belief is illuminated through storytelling, amazing things happen. The Andis Creator Series and Manifesto spot and examples of exactly that. We're honored to share the stories of how Andis users across the world Create Their Way."
Tellys Executive Director Sabrina Dridje said, "The caliber of the work this season coming from creators such as BLVR® truly has reflected the theme of breaking out and standing out. Today's winner's announcement caps a year-long celebration of creators and talent who truly stand out during a time when the ubiquity of screens brings more clutter than quality into our lives. These are the creators and innovators who spotlight diverse voices, build a more sustainable industry, and break through the static with their creativity."
This was a record-breaking year for the Telly Awards with nearly 13,000 entries from across the globe and top video and television content producers such as Airbnb, Audible, BETNetworks/BETDigital, BritBox, Disney, FEMA, Gaumont, Golden State Warriors, MediaMonks, NASA, National Geographic Society, Netflix, Paramount, PBS Digital Studios, and BLVR®.
If you would like more information about BLVR's Telly Awards, please call Mikayla Leier at (602) 686 4440 or email [email protected]
About BLVR®
BLVR® is a top award-winning creative agency that empowers brands to fearlessly live out their beliefs. With belief at the heart, we execute end-to-end brand experiences that transform an organization's influence, value, and impact.
About the Telly Awards
The Telly Awards is the premier award honoring video and television across all screens. Established in 1979, The Telly Awards receives over 12,000 entries from all 50 states and 5 continents. Entrants are judged by The Telly Awards Judging Council—an industry body of over 200 leading experts including advertising agencies, production companies, and major television networks, reflective of the multiscreen industry The Telly Awards celebrates. Partners of The Telly Awards include Green The Bid, Series Fest, Video Consortium, Ghetto Film School, We Are Parable, Future of Film, NAB, Stash, NYWIFT, Production Hub with support from The Commercial Director's Diversity Program.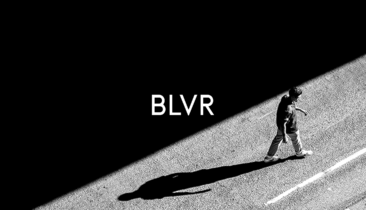 BLVR
For the fearless changemakers, BLVR® is an independent strategic branding consultancy that works with companies looking to launch, grow, or reinvent their brands. Our unique Belief-Led TransformationTM Method helps leaders put conviction at the heart of their business, ignite its true purpose, and activate it through every behavior. For two decades, we've combined innovative thinking and creativity to solve high-value problems, guiding companies to a greater future. From strategy to identity to every brand experience, we transform business, people, and the world by unlocking the power of belief.