Articles
November 19, 2022
BLVR, a top independent creative agency, has been awarded record back-to-back wins at the 2022 One Show Awards. They took home three prestigious awards, including gold in the long-form video category and gold in the photography category for their groundbreaking Creator Series with Andis and The Compton Cowboys. On top of that, they took home a silver award for their photography work with Polaris on the Made For Your Mode campaign.
The One Show awards, run by the One Club for Creativity in San Diego, honor the best creative agencies, brands, production companies, students, and non-profits with work from Southern California and the Tijuana creative communities.
Austin Lane, Executive Creative Director of BLVR, says, "Being honored by the One Show Awards is special. These awards represent the best in the industry, and I'm proud of how the BLVR team continues to produce top creative work full of meaning and impact. I'm also thankful for brave client partners like Andis and Polaris who trust us to push the creative boundaries and create iconic work for such world-changing brands."
If you would like more information about BLVR's gold and silver wins at the 2022 One Show Awards, please call Mikayla Leier at (602) 686 4440 or email [email protected].
About BLVR
BLVR is a top independent creative agency that empowers brands to fearlessly live out their beliefs. With belief at the heart, we execute end-to-end brand experiences that transform an organization's influence, value, and impact.
About One Club San Diego
The One Club San Diego is a multi-disciplinary, creative organization committed to advancing marketing, advertising and communication in San Diego. With the belief that creativity is a cornerstone to every business and organization, the One Club San Diego works to support and empower everyone in the San Diego marketing & advertising community. By providing inspiration and connections to content, programs and people, our goal is to move companies, individuals and the industry forward.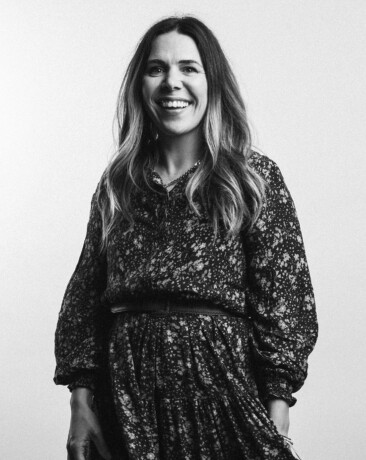 Lenya McGrath
Executive Director Strategic Impact & Growth
Lenya leads business development at BLVR and is well-versed in partnering with clients to drive long-term value for their organizations. She honed her craft working on global brands like Procter & Gamble, Anheuser-Busch, Sony, and Canon at leading agencies, including Saatchi & Saatchi, Leo Burnett, and BASIC. A master of purpose-led creativity, her work has been honored by the Effie Awards and the prestigious Cannes Lion Festival.