Articles
November 8, 2022
Top independent award-winning branding agency BLVR has been tapped for an illustrious Award of Excellence from the CommArts 2022 Advertising Annual. The award honors the Andis Creator Series, an iconic collaboration between BLVR, Andis, and the Compton Cowboys.


The long-format social media campaign highlights stories that champion unique individuals and their impact on culture. For the award-winning volume one, BLVR traveled to Compton, California. They showcased how the equestrian group Compton Cowboys inspires others to create their own way. Through rich storytelling, the content demonstrates how creativity and self-expression can make the world a better place, inspiring others to Create Your Way.
Austin Lane, Executive Creative Director of BLVR, says, "This award win is special. Embracing true storytelling to educate and inspire is quite powerful. You can't get much purer than that. It's an honor to be recognized by CommArts for our creative work. I'm most proud of how the BLVR and Andis teams prepared and executed the project. The heart that went into every little detail and the commitment to never settling was inspiring."
He continues by saying, "With Andis being a brand that is rooted in originality, community, and creativity, it was important to embrace others that live out the same core values. The Compton Cowboys are emblematic of everything the Andis brand strives for. They have an essence and aesthetic all their own. Beyond that, their commitment to uplifting the community through their youth equestrian programs resonated deeply with Andis, and it just made for the perfect collaboration."
If you would like more information about BLVR's Award of Excellence in the CommArts 2022 Advertising Annual please call Mikayla Leier at (602) 6864440, or email [email protected]
About BLVR
BLVR is a top independent, award-winning branding agency that empowers brands to fearlessly live out their beliefs. With belief at the heart, we execute end-to-end brand experiences that transform an organization's influence, value, and impact.
About Communication Arts
Communication Arts is the premier source for reaching designers, art directors, design firms, corporate design departments, advertising agencies, interactive designers, illustrators and photographers—everyone involved in visual communication. Whether in print or online, CA's editorials, feature articles and the annual competitions it sponsors provide new ideas and information, while promoting the highest professional standards for the field.
Now in its 62nd year, CA continues to showcase the current best—from industry veterans to tomorrow's innovators—in design, advertising, illustration, photography, interactive design and typography.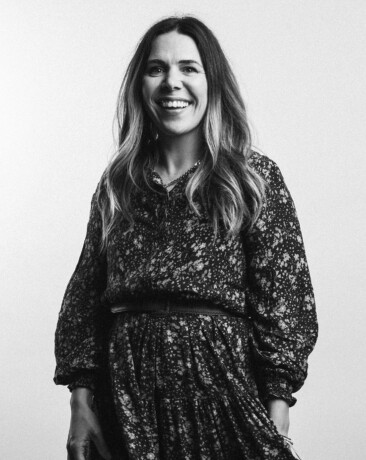 Lenya McGrath
Executive Director Strategic Impact & Growth
Lenya leads business development at BLVR and is well-versed in partnering with clients to drive long-term value for their organizations. She honed her craft working on global brands like Procter & Gamble, Anheuser-Busch, Sony, and Canon at leading agencies, including Saatchi & Saatchi, Leo Burnett, and BASIC. A master of purpose-led creativity, her work has been honored by the Effie Awards and the prestigious Cannes Lion Festival.