The heart of brand success – Part 3: Brand believers
Your Organization's Most Valuable Asset
In this post, we will explore how your company can turn customers into loyal Brand Believers, individuals who believe in your brand so fervently they passionately evangelize about it to others.
"Turn consumers into evangelists, not just customers."

—Steve Jobs
What Exactly is a Brand Believer?
A Brand Believer is someone so passionate about your product or service that he or she aggressively promotes it to everyone. These Brand Believers are much more than customers — customers buy your products; Brand Believers sell them. They purchase your products or services and then convince their friends and family to do the same.
Though they are the minority of your followers, Brand Believers are the ones that should be cultivated and catered to. These people are loyal fans who share your beliefs and are willing to get more involved than the average customer.
Brand Believers draw from one another as they share their excitement and energy. They start movements using their personal brand or social media platforms as vehicles for raising deeper awareness. They tweet about your next product, they post on Facebook about their most recent purchase, they talk about your brand over dinner or drinks.
Brand Believers are your strongest marketing asset. Peer-to-peer, they authentically promote your brand to friends, family, and even strangers. They become your brand in the community beyond the walls of your organization.
The Benefit of Brand Believers
It's easy to see the variety of benefits that come from individuals who are so committed to your brand they become walking commercials, but in terms of marketing, Brand Believers are priceless. We all prefer endorsements from friends as opposed to brand advertisements—but do these endorsements from fervent Brand Believers really have the power to convert others into new customers?
Answer: About three times per evangelist.
On average, each Brand Believer converts three friends into new customers. So, if you build a loyal following of 100 Brand Believers, you could expect to have 300 new customers.
Brand Believers possess every facet of a good marketing campaign:
They offer a personal touch because they share their stories of how your brand has changed them.
They bring organic growth as they convert friends and family, a grassroots movement.
Because of their honesty and passion, they are convincing.
Their changed life and excitement are contagious.
Their conviction means they can't be stopped.
The work they do on your brand's behalf is authentic and FREE.
"Word of mouth is the best medium of all."
Earning Brand Believers
Attracting new customers while retaining existing ones is a challenging task. This is why most organizations put so much of their resources toward creative marketing campaigns and costly ad spends—an effort to lure new and existing customers to buy. While marketing can make an impact, it doesn't drive loyalty. Unless you make meaningful connections with your customers, you'll never truly experience the benefits of making Brand Believers.
"A brand is no longer what we tell the consumer it is — it is what consumers tell each other it is."

—Scott Cook
If smart marketing doesn't generate this kind of loyalty, the question remains, "How then do you manufacture Brand Believers?" The answer — you can't. Brand Believers are earned, and they don't come easy. But when your brand's belief is authentic and lived-out through each of your brand's behaviors, you inspire trust and loyalty which leads to evangelism then growth. Through this process, your customers have a revelation — something powerful happens deep inside of them. Transformed by what your brand represents, they begin to adopt your brand's beliefs as their own. No longer just consumers, they have become something more — Brand Believers.
Creating these Brand Believers, more than anything else, is a matter of walking your talk; behaving your belief. To customers, your brand is not what you say it is; it is what you do … and do again … and again. Yes, great marketing is critical, but a customer's impression of your brand is shaped by the quality and consistency of every brand touchpoint, not the ads you run or the influencers you pay. To rise above the competition, you must live up to what you claim to believe every step of the way, with every brand behavior …
Every phone call …
Every customer experience …
Every team meeting …
Every day.
With a strong belief running through your organization, it guides everything you do. The quality and consistency of your organization's behavior is what brand loyalty is built on — it's how you earn a place in your customer's heart. With every satisfying encounter, brand loyalists grow more passionate; they become evangelists for your brand. They become your Brand Believers, and they ultimately help drive brand success.
How to create a belief led brand: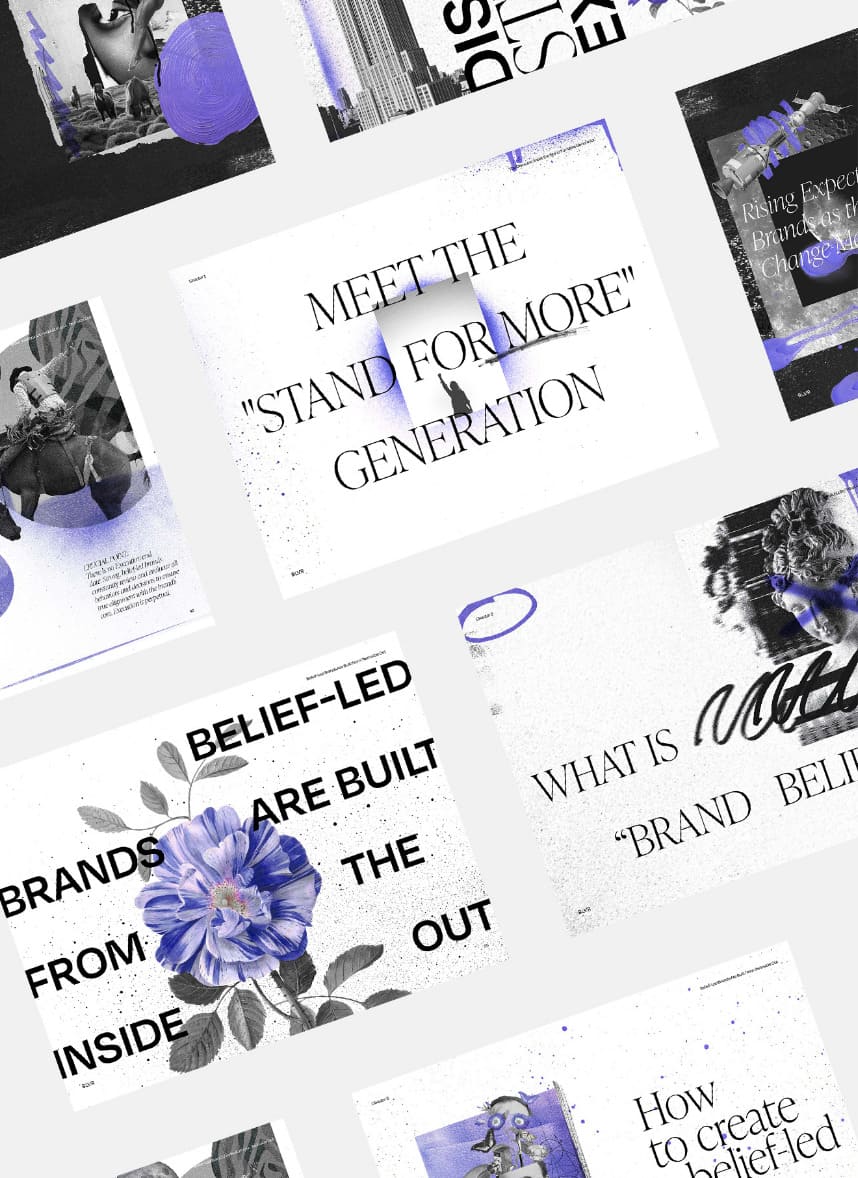 Read more from this series The Heart of Brand Success:
Introduction
Part 1: Brand Belief
Part 2: Brand Behavior
Part 3: Brand Believers
---
About BLVR®
BLVR® is a top San Diego branding agency that goes above and beyond to add value to your business by delivering innovative solutions that make your brand better known, better understood, and truly unique. BLVR® are experts at making Brand Belief with the power to inspire trust, loyalty, evangelism, and growth.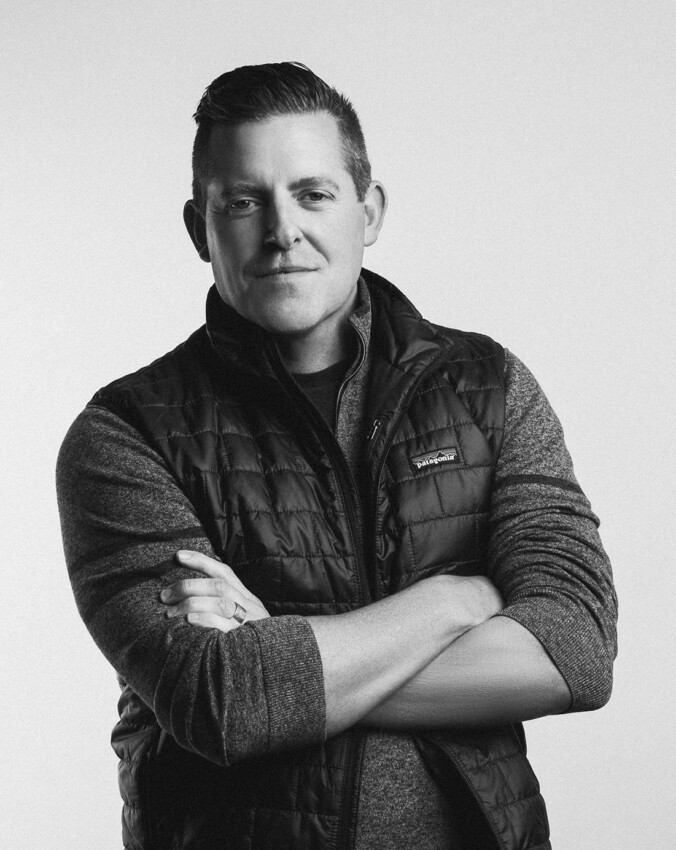 Scott Hancock
BLVR's brand-belief approach is at the heart of everything the company does. Scott brings over a decade of award-winning strategic creativity, design, brand, and business-building experience to global brands like Andis, Vessel, Futures Fins, and TravelWifi.
Previously, Scott founded Risen Magazine, a pop culture publication distributed nationwide at Walmart, Barnes & Noble, and Virgin Megastores, and co-founded The Glue Network, a cause-marketing platform connecting consumers, brands, and nonprofits. Key partnerships included Cisco, Hurley, TOMS, World Vision, and Keep-A-Breast, to name a few.
Scott serves on the board of Love Light + Melody, a nonprofit organization working to amplify the stories of vulnerable children and bring them hope through the power of education. Scott is also a founding board member of B Local San Diego, a community of Certified B Corps in San Diego using their power to redefine the role of business and create a positive impact on society.