Articles
February 24, 2022
In 1992 two beer enthusiasts started Ballast Point in the back room of their San Diego home brew store. Fast forward to 2015 Ballast Point makes craft brew history being acquired by alcoholic beverage conglomerate constellation brands inc for a hefty one billion dollars. Yes, that's right, one billion dollars. Based on last year's sales constellation would be paying 20 times Ballast's revenue which sounds ridiculous. Or does it?
Constellation Brands, like many smart marketers, knows that a brand is the most important asset you'll own. It is the reason why a customer will drive three extra blocks on their morning commute to choose Starbucks over Dunkin' Donuts or why they'll spend $100 more of their hard-earned paycheck on a Canon camera, even though a Sony model offers all the same features. But not all brands are created equal. There is a vision, a mindfulness and an underlying force that makes successful brands stand out and connect in a crowded market place. At BLVR®, we've taken hundreds of brands to the next level using a few simple brand truths.
GREAT BRANDS MAKE THE CUSTOMER THE HERO
It's a natural starting point for marketers to think of themselves when developing their brand story. Case in point: "I have a revolutionary product and it's going to be great for you" but there's one key element that's missing – your customer. They are your reason for existence and the people you live to serve. Yet so many brands forget that their customers will prioritize their own needs and problems over any other reason you can give them to connect with you.
Take a look at today's most successful start-ups and you'll see they put the customer at their heart. Whole Foods launched 365 after learning customers wanted a unique shopping experience without a premium price tag. Birchbox knew that customers were overwhelmed by the retail world and there had to be a better way to cut through the clutter and find products that really work.
The surest way to shortcut your brand into the minds and, most importantly, hearts of your customer, is to build their needs, problems and insights into the core of your existence.
How to create a belief led brand: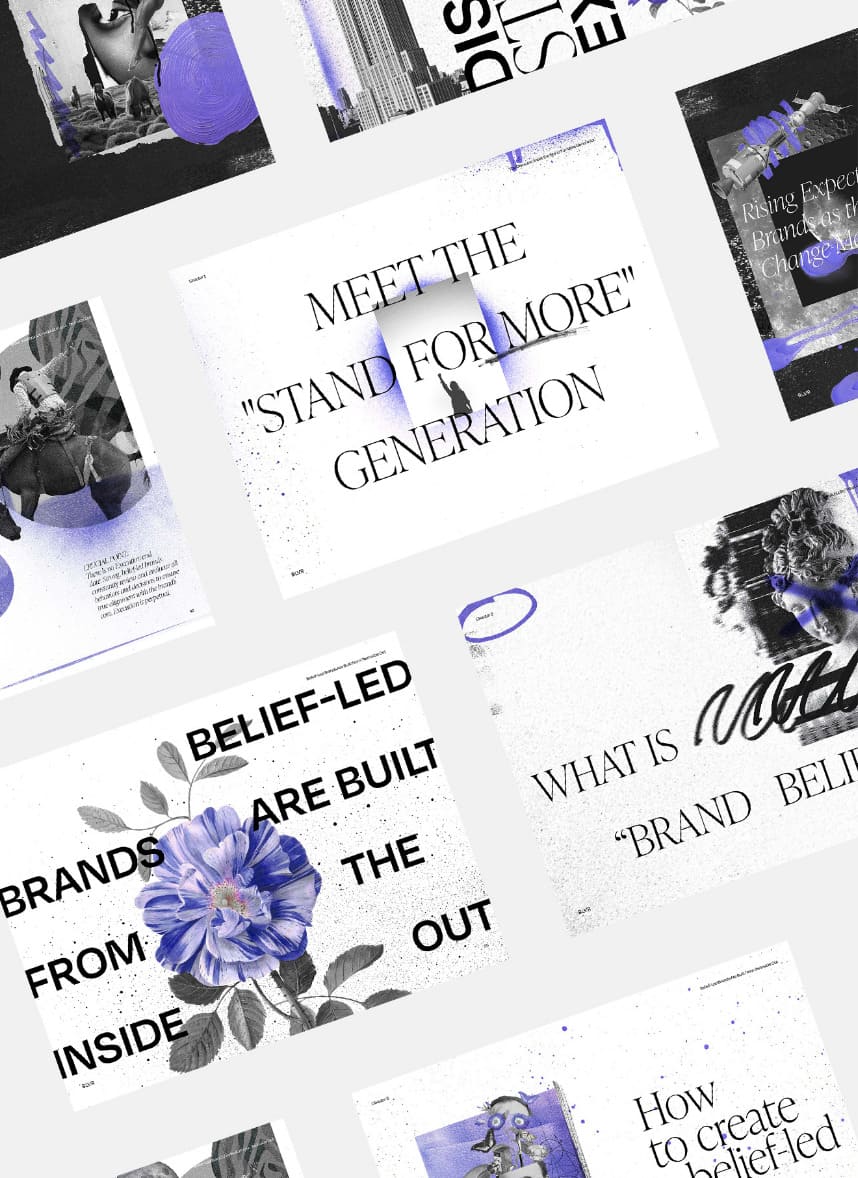 GREAT BRANDS DISRUPT THE MARKET
In a world of followers, me too offerings and traditional marketing ploys, it's hard to stand out from the pack. But by challenging the conventions that shape the standard approach to business, disruptors identify new white space that allow them to stand out and redefine the market.
Disruption can be harnessed in many guises. It could be a new business model (think Uber redefining the face of taxi transportation or Warby Parker recreating the eyewear shopping experience for millennials). Or, disruption could also come in the form of a new communications platform (think Dove challenging the standards of beauty and becoming a champion for the every woman in the critically acclaimed Real
Beauty campaign).
Whatever the format, disruption ensures your brand will stand out sooner and build connection quickly.
GREAT BRANDS APPEAL TO THE HEART
Simply put, people buy feelings not things. In fact, researcher Nielsen tells us that 90 percent of decisions are made in the subconscious, emotional side of the brain. Great brands know that to create a deeper connection you need to move beyond functional benefits and get to the root of why people care, the badge of identity they want to wear, and the heart strings they want pulled.
Take, for example, car mega brand Jeep. This company appeals to people's sense of adventure creating a world in which they are a catalyst for discovery and freedom. Now, the reality is that most Jeeps that leave the car lot will never in fact cruise the trails of Machu Picchu, they'll be used to drive up to the local CVS, but for their drivers, they'll have an identity that says I could be the next Bear Grylls. The list goes on for brands that appeal to the heart. Saint Archer Brewery connects to surf and skate enthusiasts, Victoria's Secret appeals to the goddess within, Canon Rebel appeals to the creative spirit lurking within, just waiting for encouragement to come out. Appeal to the heart and you'll be able to win over customers' minds – and their wallets!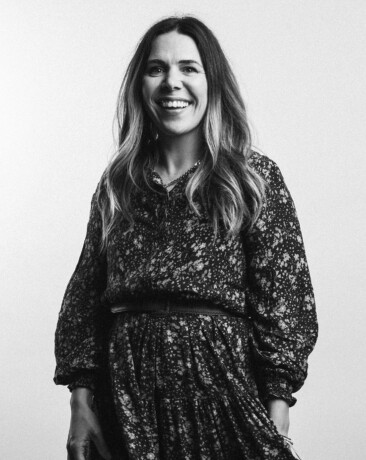 Lenya McGrath
Executive Director Strategic Impact & Growth
Lenya leads business development at BLVR and is well-versed in partnering with clients to drive long-term value for their organizations. She honed her craft working on global brands like Procter & Gamble, Anheuser-Busch, Sony, and Canon at leading agencies, including Saatchi & Saatchi, Leo Burnett, and BASIC. A master of purpose-led creativity, her work has been honored by the Effie Awards and the prestigious Cannes Lion Festival.