We're BLVR. A new type of branding agency.
We're not just a brand shop.

We consult with fearless leaders to build brand strategies that
shape culture.
Download our latest strategic report findings
on the role of a brand.
We won't just build brands
from the inside out.

We'll craft the foundation for
business transformation.
TYPICAL AGENCIES
"Yes" People
Bottom Heavy Team Structure
No Subject Matter Experts
Transactional Relationship
Little Strategic Thinking
Siloed Design Process
Short Term Thinking
BLVR
Consultant Mindset
Senior, Multidisciplinary Teams
Subject Matter Experts
Strong Strategic Framework
Foundation for Long Term Impact
Collaborative Process
Holistic Design Thinking
An award-winning brand transformation of a 100-year-old global creative tools brand. From brand strategy to design systems, websites to campaign creation, we reimagined every aspect of Andis to rebuild the brand from the inside out.
Designing a market entry strategy complete with brand strategy, campaign production, and creative storytelling for a Mexican-based tequila powerhouse, Hijole, the official tequila of some of the largest American sports teams including the Dever Brocos and New York Mets.
Solving customer experience and brand architecture challenges by seamlessly building out four private label brands to be housed under the billion-dollar retailer, At Home, overarching ecosystem.
Refocusing the brand vision of a fast-growing apparel disruptor backed by hip-hip superstar Quavo, NBA MVP Steve Nash, and other cultural heavyweights, Legends. Bringing a distinctly Legends point of view to the market with cohesion and consistency to unleash its storytelling and growth potential.
Accelerating the digital transformation for Harrah's Resort Southern California, a staple of the Cesar's Entertainment Network by reimagining a digital experience of their Funner brand.
Rebranding a 100-year-old San Diego icon, Belmont Park, to build a more cohesive experience throughout all the different experiences of dining, park, and beachside access into one unifying brand vision.
Reimagined the leading pioneer in decarbonization, EcoEngineers, by crafting a new brand strategy and visual identity system that emulated their value as the clean energy expert and the go-to guide for low carbon auditing, consulting, and learning.
Branching out into a new market segment, we repositioned the health tech giant to be more consumer-facing through a full rebranding project from brand strategy all the way through website buildout in order to position as experts within the B2B & B2C category.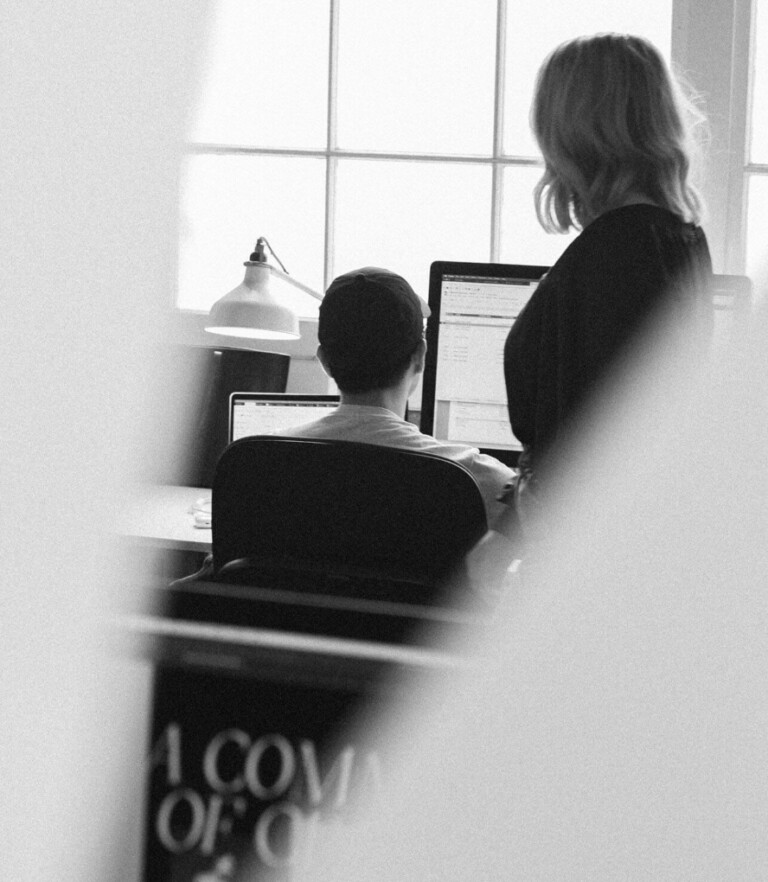 Brand Development
Innovators
Let's talk about how full end-to-end branding can help to craft a deeper advantage, competitive advantage beyond table stake products, features & benefits.
Have a project?
Download our capabilities deck
to learn more.