Thought Leadership / BY BLVR
The business case for belief-led transformation
Journal
November 11, 2022
This article explores the return on investment for belief-led transformation. We break down why now, more than ever, beliefs impact business success. From growing brand recognition to securing brand loyalty, through to championing organizational innovation, belief-led brands are able to drive every business metric.



WHAT IS THE RETURN ON BELIEF (R.O.B)?
The consumer world is changing. Organizations hoping to create resilient legacy brands built on a strong foundation of loyal customers and employees must push beyond products, features, and benefits to lead with a deeper belief. Because when consumers support a belief-led brand, they're not just buying things. They're buying a code of ethics, a shared conviction, and a badge of personal identity.
Building a belief-led brand isn't just the right thing to do; it makes good business sense. That's because belief-driven brands are business tools that drive commercial value. Building the business case to invest in belief-led brand transformation, particularly during economic downturns can be a challenging task. And while it may not be as simple as drawing a short, direct line between your brand and the bottom line, there is a clear return on investment to building a brand that stands for more. 
BELIEF-LED BRANDS DRIVE BRAND AWARENESS AND BRAND Loyalty
Brand recognition, connection, and engagement are critical to a thriving business. But in order to stand out, brands have to lead with deeper conviction. The "Stand For More" generation increasingly experiences brands as extensions of their identities. When organizations reflect their deeper conviction, they can stick in consumers' minds in a way other brands aren't able to. Porter Novelli's Purpose Perception study showed 78% of people were more likely to remember a brand with a strong purpose. And when more people remember your brand, your brand can grow.
It's not just that belief-led brands have sticking power; they can create emotional bonds that connect at a deeper level with consumers. In fact, the same Porter Novelli study showed that 77% of consumers feel a stronger emotional connection to purpose-driven companies over traditional companies. These emotional connections become the building blocks to fend off competitive threats and provide goodwill to weather the storm during times of organizational trouble.
It's important to note that belief-led transformation doesn't happen in a bubble. It's a meticulous process to rebuild your brand from the inside out. When done correctly, it delivers a reason for customers to build long-term relationships and ultimately drives their lifetime value with you. The Porter Novelli study shows that 83% of consumers say they are more likely to be loyal to a purpose-driven brand. Putting brand belief, purpose, and behaviors at the center of a brand gives you the framework to move beyond short-term transactions and instead create a lifelong relationship of shared values.
BELIEF-LED BRANDS DRIVE BOTTOM-LINE GROWTH
Building a belief-led brand will maximize your business value, drive purchase intent, and command price premiums. That's because putting a deeper belief at the center of a brand raises the perceived value of a product or a service. Consumers see it as not only aligning with their needs but being able to drive the greater good. That's a competitive advantage that not many organizations can claim. Research shows that when consumers think a brand has a deeper conviction, they are 4x more likely to buy your product or service. Not only are consumers willing to buy, but over half of consumers are willing to pay more. 
Strengthened sales drive the bottom line not just in the short-term but for the long-term good of the company. In 2020 Kantar released its latest edition of the Purpose Study, and the results were impressive. It showed that over a period of 12 years, the brands with high perceived positive impact have a brand value growth of 175%, versus 86% for medium positive impact and 70% for low positive impact.
Take, for example, Unilever. The CPG titan has 400 brands in its portfolio. Of these, 28 brands like Dove, Ben & Jerry's, and Life Buoy are purpose-driven. Through a commitment to standing for more, these brands have grown 69% faster than the rest of the business and contribute 75% to the total company revenue. Alan Jope, Unilever's CEO, said that there is "clear and compelling evidence that brands with purpose grow."
It's essential to keep in mind that bottom line impact is not only driven by what you believe but how it is actioned throughout the company. Robert Jan D'Hond, Managing Partner and Global Lead Brand Practice at Kantar Consulting says, "The critical dimension which sets the overperformers apart is the ability to infuse the purpose-led thinking throughout the company, rather than just being a marketing and or one-off gig. 80% percent of overperformers are successful in a company-wide infusion versus just 32% of underperformers. This strengthens both the credibility and the ability to truly deliver purpose-led thinking at all customer touchpoints."
Even during times of financial crisis where growth can be harder to come by, the case for using business as a force for good is strong. SUNY Birmingham researchers at the School of Management found that certified B-Corps delivered over 50% growth during the Great Recession and the years following.
Take, for example well known B-Corp, Patagonia. In 2011 the American market was deep in the throes of recession recovery. While many retailers were jockeying for sales, Patagonia, a champion of intentional consumption, actively discouraged it. Their "Don't Buy This Jacket" launched on Black Friday, detailing the environmental costs of their best-selling R2 fleet sweater. Thanks to a belief-driven campaign, the ad saw a 30% spike in sales.
BELIEF-LED BRANDS DRIVE EMPLOYEE RECRUITMENT AND RETENTION
For the Stand For More generation, finding meaning in their day-to-day lives is a must-have. Many see that one of the top ways they can make a difference is to do meaningful work in their careers. In fact, a staggering 9 out of 10 employees are willing to trade a percentage of their lifetime earnings for greater meaning at work. (Better Up 2018). So what does that mean for C-suite executives looking to connect with the next generation of employees? Leading with a belief-led brand makes good business sense. 
The Great Resignation has become a cultural phenomenon during and after the COVID pandemic. With so much turnover across industries, it takes employers more time and effort to attract and engage employees. Beyond the usual negotiating levers of title, salary, or perks, belief delivers executives a unique competitive advantage. That's because 78% of employees are more likely to want to work for a company whose purpose they believe in.
When employees feel that their company shares the same values, it increases engagement, productivity, creativity, and innovation. In essence, deeper conviction drives employee resilience: 63% of employees say they're motivated; 65% say they're passionate about their work. Not only does belief drive employee resilience, but it also elevates performance and output. Employees inspired by the shared mission of a company deliver a 225% increase in productivity.
Belief-led organizations understand that employees should be your greatest brand champions. Building a brand that everyone can rally behind makes top employees less likely to leave. In fact, a recent study from Deloitte showed that companies that stood for a deeper purpose saw 40 percent higher levels of workforce retention than their competitors. When your best employees believe as your company does, there is the ultimate organizational synergy.
BELIEF-LED BRANDS DRIVE CORPORATE INNOVATION AND UNITY
A new belief-led brand is a step forward for a company and should be addressed as a fresh start, a new opportunity, and an untapped territory for success. That's because belief provides a uniting vision for the company to incubate within. Deloitte research shows that "mission-driven" companies have 30 percent higher levels of innovation and tend to be first or second in their market segment. This matches research that shows 68% of executives believe purpose gives companies the agility to innovate in times of disruption.
Take, for example, CVS. Driven by a belief that they exist to help people on their path to better health, they made a bold decision to align their actions to their beliefs. In 2014 they made the decision to stop selling tobacco across the nationwide network of stores. While this was a move that cost the business $2 billion in annual sales during the first year, it gave CVS the ability to innovate how they help customers on a path to health. They launched a range of programs to help smokers quit, along with other healthcare management programs. By uniting under a deeper belief, it opened the door for the organization to rebrand from CVS Pharmacy to CVS Health, welcoming a new wave of innovation that saw a 10% increase in revenue and a close to $70bn merger with Aetna.
Leading with innovation delivers the roadmap to long-term success. Having a deeper purpose gives companies the agility to innovate in times of economic volatility and create unexpected roadmaps for transformational change. An EY study shows that's because a deeper purpose provides the links between a company's values, vision, strategies, and decision-making while also providing executives with the clarity needed to map the organization's long-term goals. In fact, 84% of executives strongly agree that business transformation efforts will have greater success if integrated with purpose.
BELIEF-LED BRANDS DRIVE SOCIAL GOOD
The Stand For More Generation sees brands as the new changemakers. This was confirmed by the 2019 Edelman Trust Barometer, which showed that 73% believe a company can take actions that both increase profits and improve economic and social conditions in the community where it operates.
Belief-led brands are taking note and rising to the occasion. Take, for example, the over two thousand organizations that comprise the U.S. and Canadian network of B Corps. Ranging from large enterprises to smaller organizations, all B Corps share a joint mission: to use business as a force for good. These firms are dedicated to transforming the global economy to benefit all people, communities, and the planet. Through their work, they've not only been able to drive profit but also to improve the world through community initiatives, sustainability programs, and corporate governance. Their impact is impressive. Research shows that B Corps are stewards of the planet. They are 47% more likely to use renewable energy sources. And they are over two times more likely to screen suppliers based on social and environmental performance. B Corps champion diversity, inclusivity, and opportunities for all. The world average pay ratio of the highest to the lowest paid employee is 144:1, but 6:1 for B Corps. B Corps are improving the quality of life in their community. 
The emergence of B Corps suggests that Corporate America's idea of success has evolved. In the past, executives would prioritize annual performance based solely on business results such as financial metrics, customer recommendations, or employee satisfaction. But a Deloitte Global CEO Success Personified report shows that leaders ranked societal impact as the number one metric they use to measure annual performance.
This isn't just a marketing campaign or a one-off initiative. Belief-led brands understand that their job is to "consciously, systemically, and sustainably serve or attempt to solve a local or global community need." It aligns with how the Stand For More generation expects brands to operate. A 2018 study found that 78% of Americans expect companies to go beyond making profits; they must also positively impact society.
BELIEF-LED BRANDS TRANSFORM BUSINESS
The data is clear. Belief-led brands provide incredible opportunities for growth, innovation, and creating stronger, more deeply resonating bonds with customers, employees, and our world. When you use belief-led transformation, it doesn't just become a framework to reinvigorate the brand from the inside out; it becomes a foundational element to create business transformation. It creates deeper connections with consumers and allows you to do more for the communities with which they work, attract and retain talent, and in the process, achieve greater results and impact.
Would you like to learn more? Be sure to check out more thought leadership in our belief-led transformation series.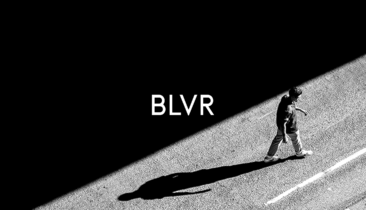 BLVR
For the fearless changemakers, BLVR® is an independent strategic branding consultancy that works with companies looking to launch, grow, or reinvent their brands. Our unique Belief-Led TransformationTM Method helps leaders put conviction at the heart of their business, ignite its true purpose, and activate it through every behavior. For two decades, we've combined innovative thinking and creativity to solve high-value problems, guiding companies to a greater future. From strategy to identity to every brand experience, we transform business, people, and the world by unlocking the power of belief.