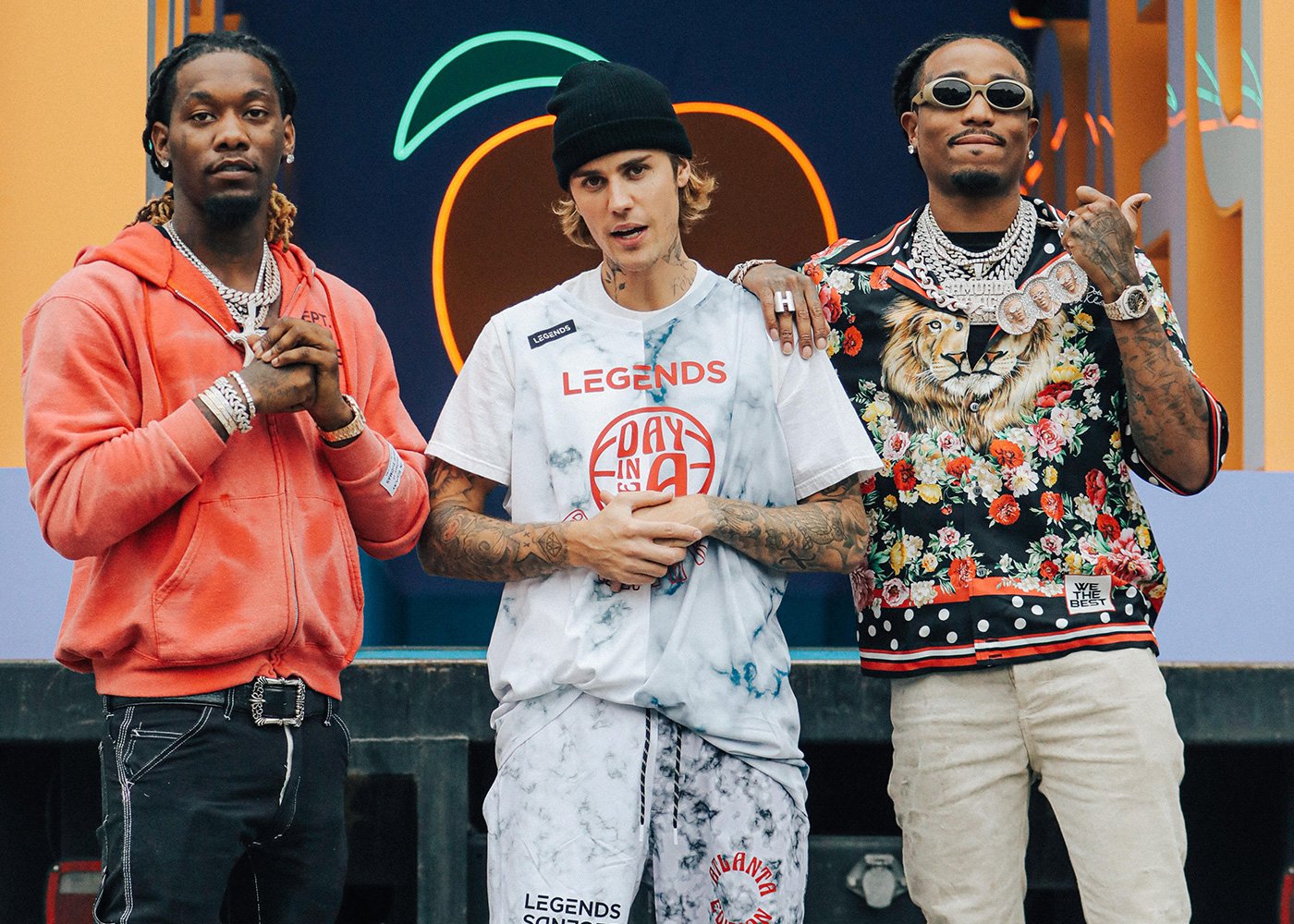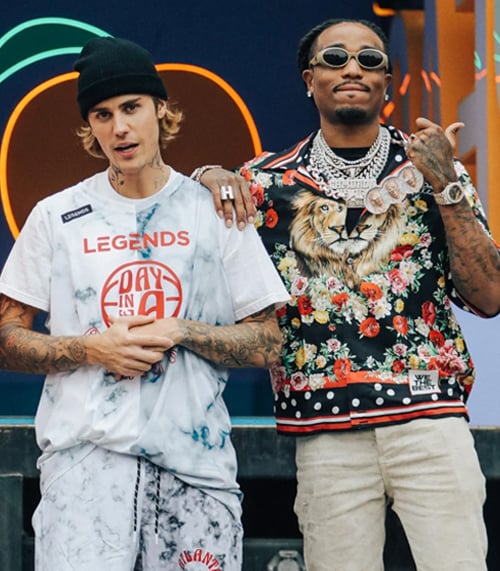 Legends was a name on the rise in the apparel industry. With a Lululemon meets Supreme aesthetic, quality product construction, and a roster of owners, wearers, and collaborators including hip-hip superstar Quavo, NBA MVP Steve Nash, and other cultural heavyweights, Legends had all the makings of a sleeping giant. We encounter very few brands that have a direct line into the veins of culture as Legends has. What was missing was a clear direction for the future — Legends had spent the first three years of its existence pursuing all avenues of partnership, product, and growth. In doing so, their brand had become too vast. Growth had stalled. Customer acquisition was expensive. The product range was too wide. Legends were moving so fast they had lost the special point of view that started them on their rapid upward accent. The BLVR x Legends partnership was about bringing a distinctly Legends point of view to the market with cohesion and consistency to unleash its storytelling and growth potential.
The Legends brand strategy gave a lens through which the brand could act consistently within the vastness of the apparel landscape. The strategic elements turned into focusing mechanisms, and guardrails that would inform all aspects of the company, from product design to collaborations and marketing communications. In our research phase, we discovered five principles that would inform the brand strategy.
Brand Identity - Visual
03
The brand strategy set the foundation for Legends to harness storytelling opportunities true to who they are. The identity refresh provided a design framework and system for Legends to tell these stories in a way that is purposeful, fresh, and confident. Lots of editorial design influenced the brand refresh. These editorial influences harken back to the golden age of sports mags. We wanted the identity to feel clean and timeless with an edge that allowed for moments of unexpected type treatments and layouts. Legends is heavily informed by sports, but they are also tapped into other areas of culture like music and fashion — it was important for our system to be able to live within all of these worlds. We introduced a new typography system that consists of a primary sans serif and a secondary serif. There is this wonderful tension between them that allows for moments of interest and emphasis. We also defined a system to incorporate the signatures of the Legends brand ambassadors into different brand applications. There is something so timeless and classic about receiving an athlete or artist's signature, which felt especially relevant to the Legends brand.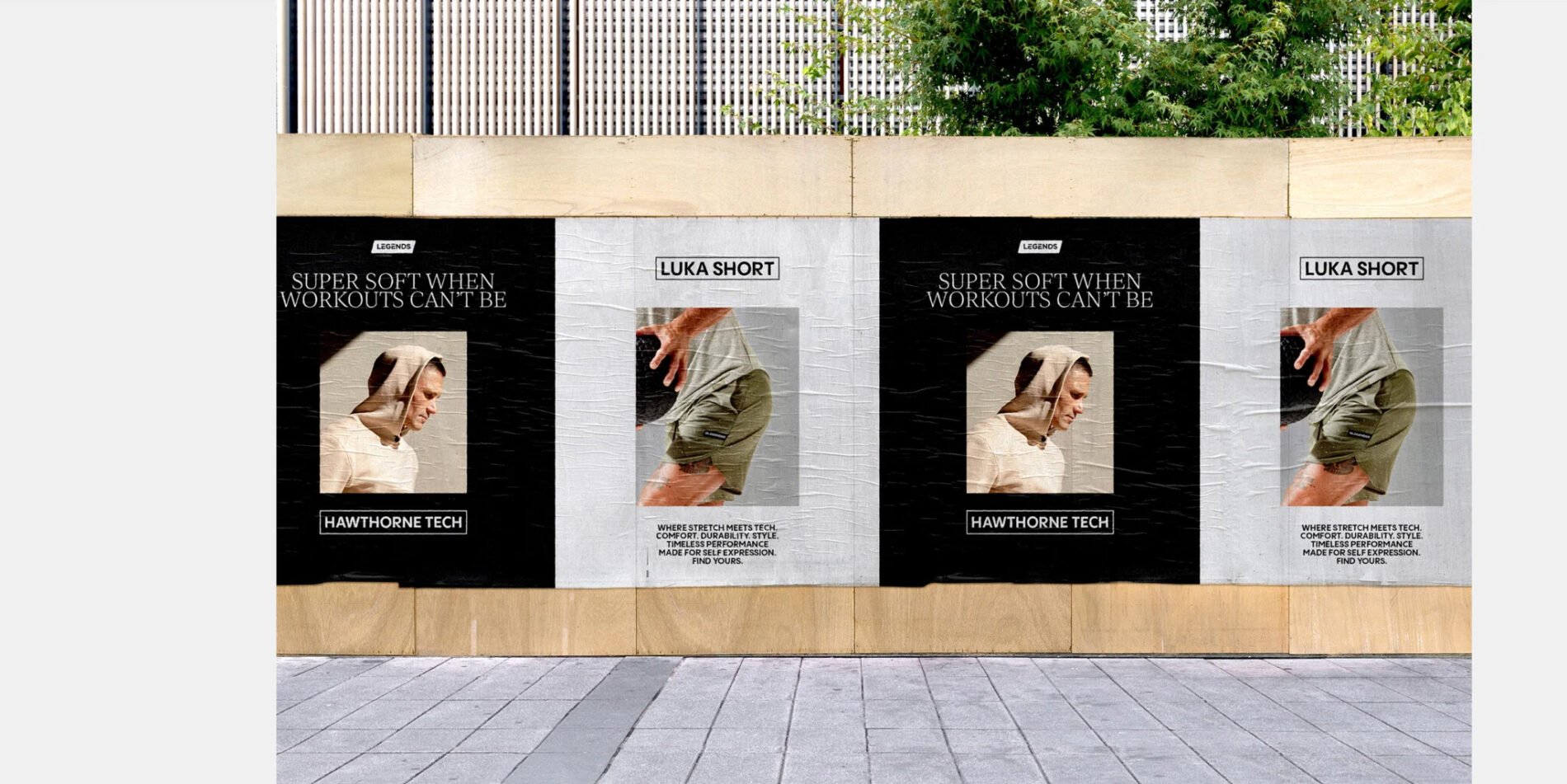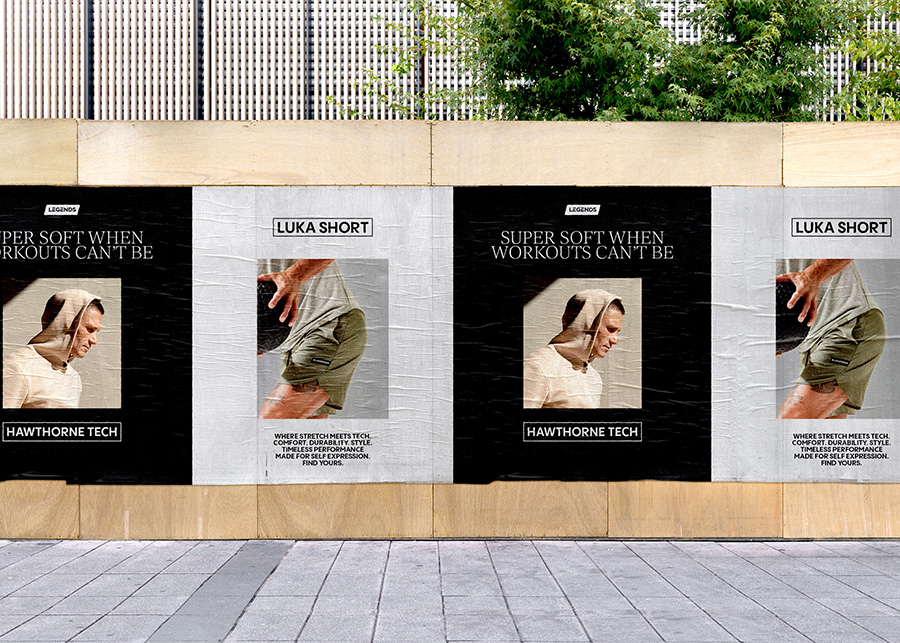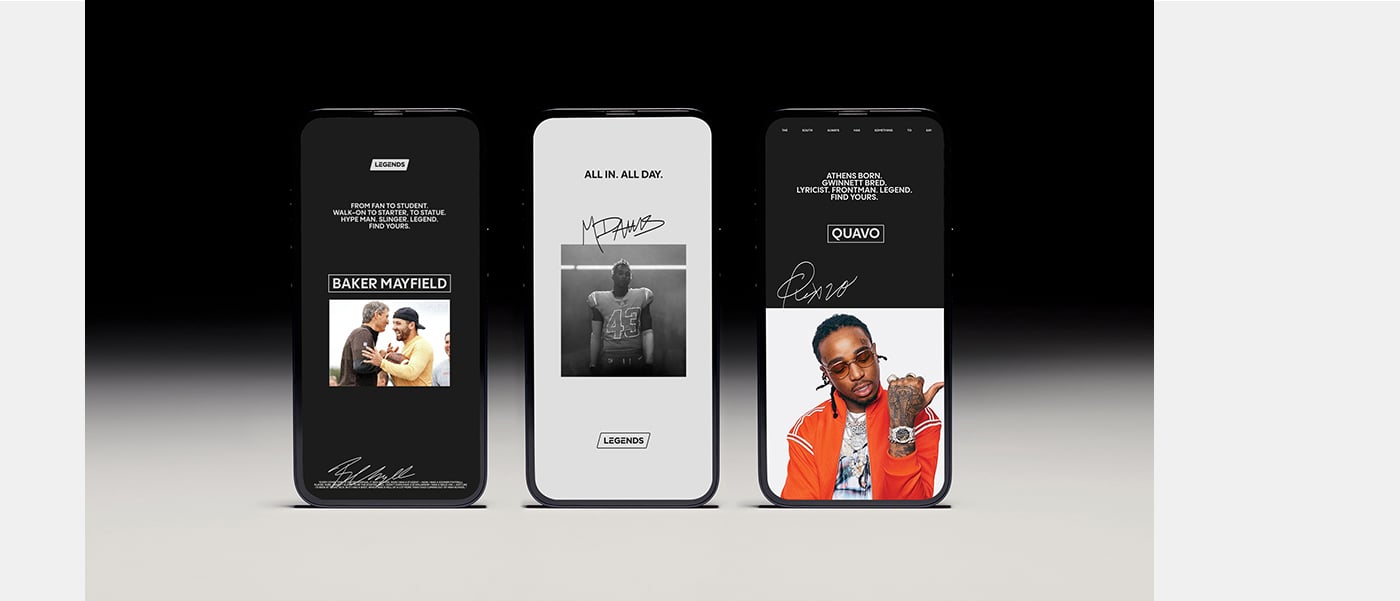 Brand Identity - Messaging Framework
04
Messaging was an unexplored side of the brand with lots of room for growth.  Especially in the apparel space, we needed a strong voice that could span product and brand applications seamlessly. On the product side, we created a repeatable framework that helped differentiate each piece from the next and demonstrated the product's function in a distinctly Legends context. For a product assortment that will continue to expand, this repeatability will ground the brand in consistency.  For  brand messaging, a name like Legends means the copy must be worthy of the rare air the brand is claiming. If the brand's goal is to help people find their legend, the messaging has to be bold, confident, and tap into the culture. The resulting messaging framework was full of simple but powerful brand headlines meant to inject confidence into the day-to-day of the customer, encouraging them to answer their call and elevate from ordinary to eternal. Whether used in conjunction with a name like Quavo or an 'everyday legend,' the messaging speaks to the special comfort and confidence you achieve when throwing on any piece with the Legends name.
Brand Activation - Branded Product Launches
05
A unique part of this project was the level to which we were able to inform future product development. We found that, especially in the apparel category, it is extremely difficult to separate product and brand. The product is a vehicle for the brand in many cases, each piece uniquely expressing the brand idea. Given the closeness, we also worked with the Legends product team to ensure the brand would come through each piece of clothing. We worked to have the product and identity complement each other, overall bringing more cohesion and intent to each drop with moments of situational boldness and always a culture-inspired edge. A drop like the District Anorak and Pant, in which the editorial-inspired layouts and a stronger brand combined with a situationally bold design proved the new Legends pathway could pay dividends, as District sold out every last piece.
Brand Activation - Collaborations/Business Asset Toolkit
06
Another application of the identity refresh was refining an approach to partnership and collaborations. One of the biggest markers of the current moment in culture is brand collaborations. Legends is no different with collaborations ranging from Wynn Las Vegas and Wilson Basketball to the Los Angeles Rams and YETI coolers. With our refreshed identity, we guided Legends on what wordmarks to use, and the weight of the fonts and layouts for badging and labeling. The new collaboration guidelines were clearer, flexible and gave respect to each brand's logo or wordmark — the art of collaboration in which two parties come together to create something not possible by just one of them.