"Seer has the opportunity to set an example for other people to run a successful company that gives back so other people have the courage to do it too."
– Wil Reynolds, Founder & CEO
Seer Interactive is a digital marketing powerhouse built from the ground up by Wil Reynolds, an industry leader known for his passion to disrupt and challenge the status quo. For the past 21 years, Seer has been committed to guiding clients, the industry, and the world toward contagious impact. Most brands say they do good in the world,  but few are courageous enough to live and breathe this across every element of their business like Seer. Seer worked hard to create a legacy of vast, best-in-class services but over time their success also meant their brand had become fragmented and siloed instead of telling a concise, unifying message. 
As they evolved from a start-up to a mid-sized agency, Seer knew they needed to dive back into the heart of who they are and create a story that re-aligned their purpose and united employees. When Seer grows, so does the impact on their clients, coworkers, industry, and the actual communities in which they live and work. Seer Interactive partnered with BLVR to bring its unique purpose to the market with cohesion and consistency to unleash its storytelling and growth potential.
From the beginning it became clear that everyone at Seer was driven by a passion to pursue, share, and speak the truth, no matter what. This was their secret to unlocking the potential of businesses, people, and the community. Seer Interactive's strategy took the undercurrent of values of truth, altruism, and kindness that were already woven throughout the company and unified them into a story that guided them forward.  
After conducting a deep discovery process with their key stakeholders, we uncovered their belief to be relentlessly pursuing (and sharing) the truth with the purpose to unlock potential. Seer Interactive is looking to create this work where it's easy to do the right thing. All of this leads us to reposition Seer Interactive as a digital marketing agency that harnesses compassion, data, and technology that make their mark on communities. 
As a company focused on bringing together its internal and external stakeholders we took it one step further to craft their core values as uplifting others, challenging your ego, committing to truth, and being better than yesterday. The Seer team has taken these values in strides to implement them into everything they do and amplify their beliefs throughout the organization. 
Overall we were looking to craft a cohesive narrative that differentiated Seer from competitors and communicated clear value to prospective clients, as well as providing a holistic and cohesive approach to their different services. While individually excellent, Seer's services told an even stronger story together. Seer's services guide clients to success by uncovering the truth, harnessing it to build a customized plan, and constantly improving to maximize impact.
Brand Identity & Web - Visual
03
Our goal was not to change who Seer is – they are still the same heart, soul, and brain that built their company. Rather, we set out to better visualize who they already are by embracing the idea that when we let the truth speak, no matter what, we can set fire to our assumptions. 
We focused the visual identity on the territory "set your assumption on fire" and based our design choices on finding a balance between sophistication and disruption. The style of the logo was influenced by the need to bring the brand into the future while paying homage to its old-school roots. Our solution was a dynamic "S" letterform with rounded points to emphasize connection and innovation. 
The tone and style of the brand came to life through a vibrant color palette paired with clean design elements and iconography. We introduced textures and grain to evoke nostalgia which contrasts nicely with the foundation of minimalistic line work, grid layouts, and sans-serif typography. Our approach to photography was heavily influenced by Seer's love for their clients, community, and employees through vibrant, thought-provoking, people-focused imagery.
When it came to the UX/UI design of the website we looked to have a simplified and streamlined user experience that looked to provide their consumers with all the important information while touching back to their company's belief and design principles. The website vision was to craft something that highlighted their impact while weaving in expertise to reinforce their position in the industry. The final piece was to craft elements of surprise, delight, and encouragement throughout the website to connect back with their core of being a beacon within the industry.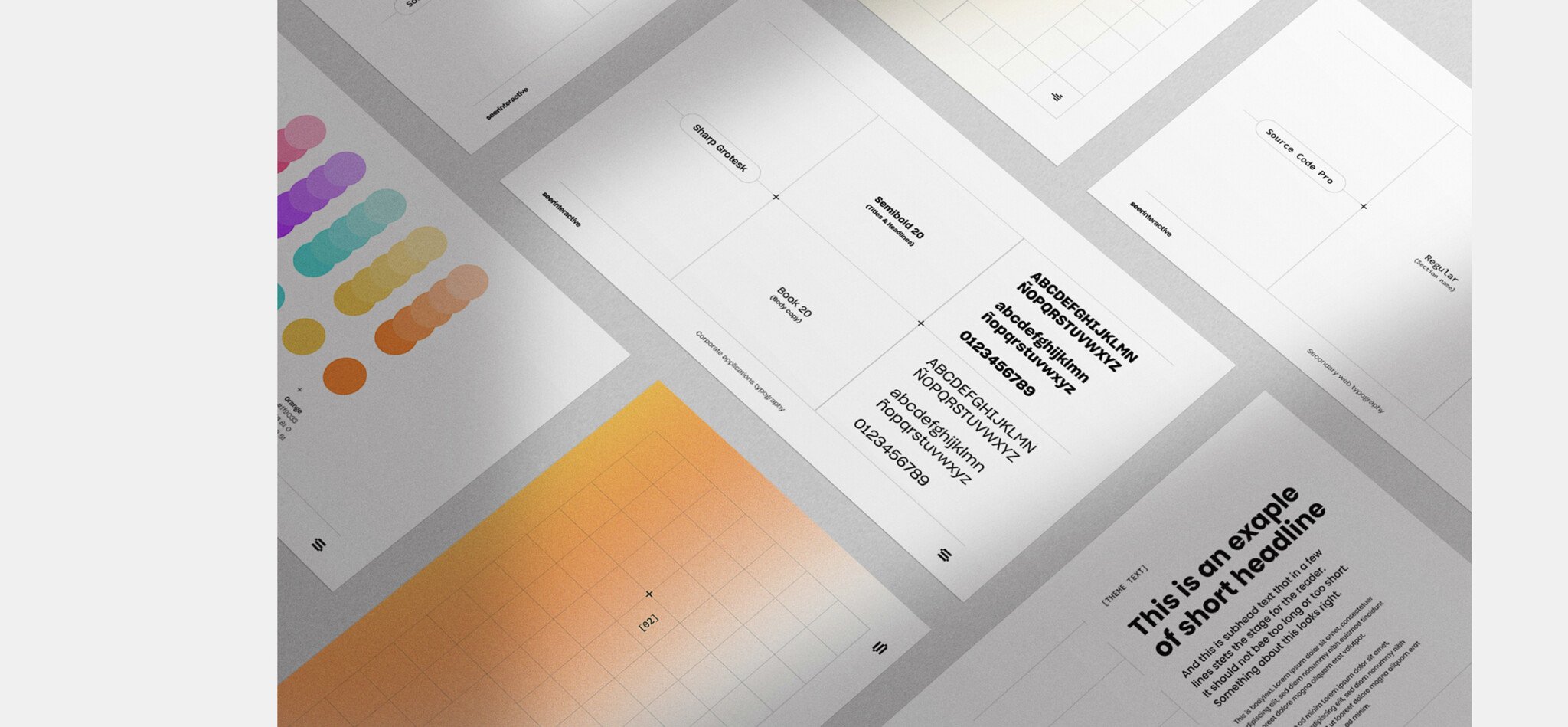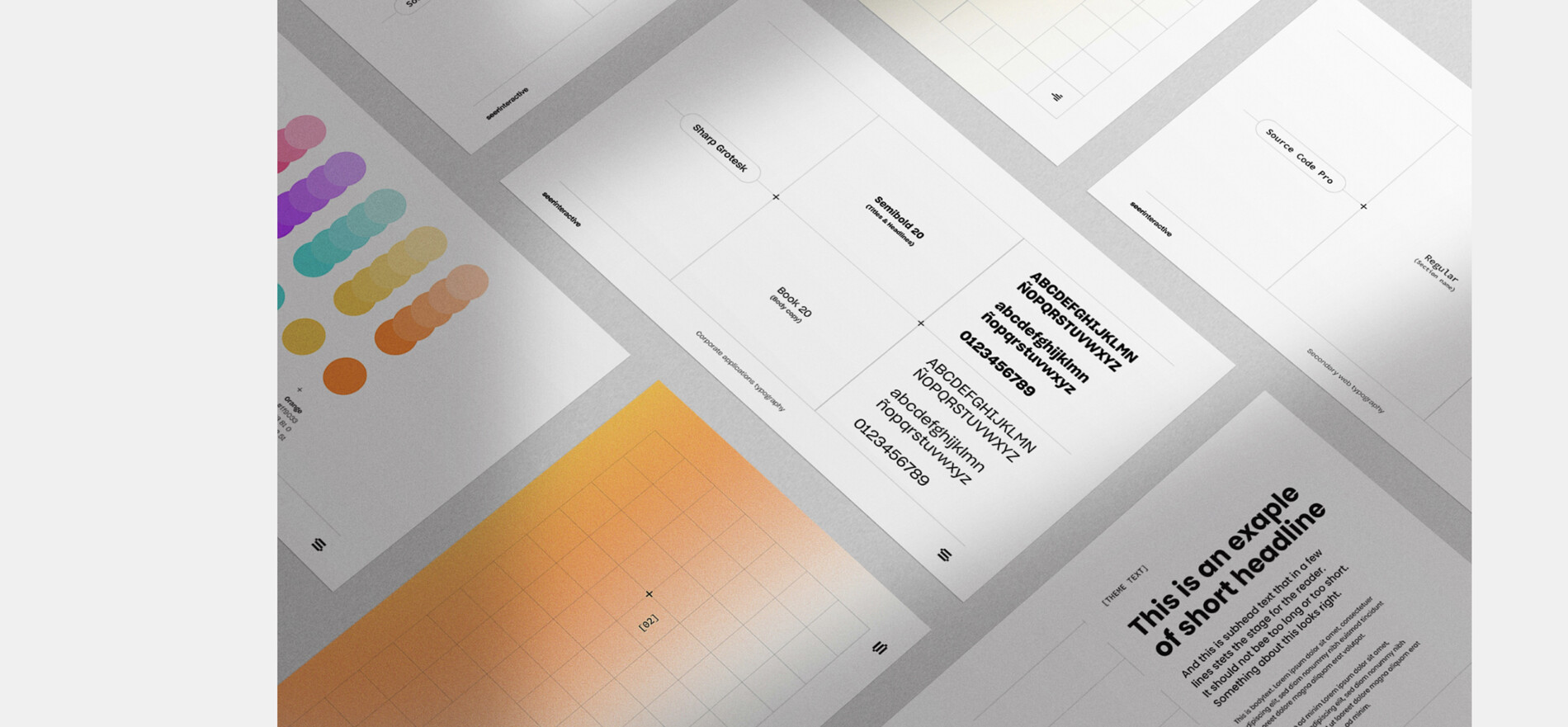 "What makes Seer unique is the transparency that we share and the trust that we build. We don't spin, we come as we are and explain things honestly."
– Lisa Devieux, Associate Director of Data Strategy
At Seer, we are seekers. We seek to uncover truths, build strong foundations, and optimize for authentic growth. As a digital marketing consultancy that harnesses compassion, data, and technology, we strive to deliver excellence in every step of the process.