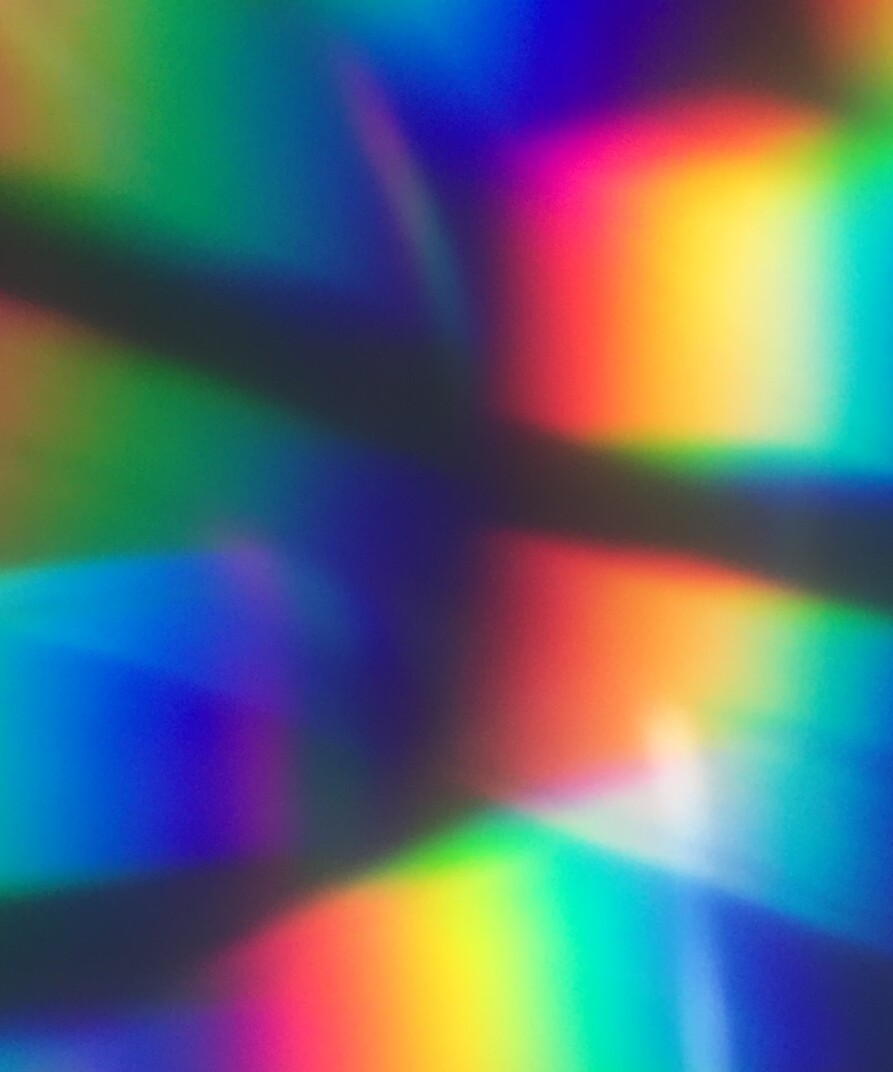 Thought Leadership / BY Cara Rodgers, Hunter Normand
Employee Branding: The Next Wave of
Brand Development
Journal
September 23, 2022
This article was written based on an Employee Branding presentation by BLVR Strategist Cara Rodgers.
The Great Resignation is a recent phenomenon that has taken over America's professional world. With so much turnover across industries, it can be hard for leaders to know how to keep their employees engaged and content. As a branding consultancy, we've noticed that many companies are trying to keep their workers happy while growing their businesses and maintaining their workforce. Most are quick to jump to short-term fixes, like extra snacks in the office or flashy job postings. However, these tiny additions won't solve the larger issue at hand. No amount of jellybeans or potato chips compare to the feeling of walking into work every day with a love for your job. Rather than focusing on how your brand looks to potential hires and the general public, we at BLVR believe that the spotlight should be on the most important influencers your brand has: your employees. There are more stable and sustainable ways to solve your problems. Instead of looking outward for a solution, you should be looking within.
Employee vs. Employer Branding
The best way to build a strong, dedicated workforce is to strengthen your current team, rather than trying to bring in new talent. While employer branding has an external focus on recruitment and building a strong reputation for future hires, employee branding has an internal focus on your current employees and how they embody your core values and messaging. The goal of employee branding is to turn employees into powerful brand ambassadors who create consistent brand experiences and strengthen the brand overall. This is crucial for workplace satisfaction and talent retention.
Having an employer branding strategy is important, but won't help you retain that newly acquired talent down the road. Talent retention is one of the strongest internal key performance indicators of company success, and it can save your business an immense amount of time and money in the long run.
Components of Employee Branding
There are three main components to successful employee branding:
Perception
Alignment
Motivation
Your employees probably know more about your company than the general public. That being said, each employee has their own unique perspective. Your employees are your spokespeople, your champions and your paid influencers. If they don't have a positive or accurate depiction of your brand, they aren't able to advocate for you externally.
Alignment is key to making sure that your entire organization is working toward a common goal. Alignment takes place when employees are able to dig deeper and relate to the purpose and standards of their company. While maintaining the line between personal lives and professional lives, if an employee feels that their brand's values align with their own, they are much more likely to feel fulfilled in their career and more inclined to promote their company with conviction.
Once an employee has a positive perception of their organization, and their values align, their motivation to project the company's brand into their daily life is critical. From investing energy and care into their work to recommending the brand to the people in their lives, motivation is one of the most important factors in the employee-employer relationship.
What Employee Branding Should Do
To help shape employees' perceptions, alignment, and motivation, employee branding should do four things:
01.
Educate:
The worst thing that you can do is end an employee's brand education after the onboarding process. Employees should be absolute experts on every facet of your brand, history, purpose, and values. To truly connect with organizational culture, and trust leadership, they must have a deep understanding of the brand. If the employee isn't fully educated on the organization, they cannot authentically align with their values and will have a harder time advocating for the brand externally. Educate your employees early and give them access to learn throughout their time with your company.

Where to start:
Create a brand educational resource for all employees, new and old, to learn more about the organization on their own accord, regardless of how long ago they were hired.
Hold a trivia night with the topic being your own brand. End your work day an hour early and either order delivery for your employees or open a tab at a bar/restaurant. Give away prizes for winning teams.
02.
Engage:
One of the best ways to build and maintain employee loyalty is through engagement. A workplace culture that serves the needs of the employees, while celebrating and embodying the brand, can strengthen the relationship with the brand. Most of the time, this doesn't mean more snacks or beer on tap. Full engagement comes from positive experiences that are worth the employees' time. No one appreciates mandatory get-togethers where everyone leaves feeling like they just lost an hour of their lives. Give employees what they want and need out of their valuable time at work with meaningful engagement opportunities, such as volunteering events or spaces where they can pitch fresh ideas.

Where to start:
Ask your employees what they would want out of a volunteer event or a community outreach program. Plan events based on how many would willingly participate. Most importantly, listen to what they say.
Hold 1-on-1s with your leadership team and employees that don't directly report to them. Learn about their lives and their experiences within their career. Find out what they want and need from the organization.
03.
Empower:
Your employees should be living and working embodiments of the brand. To play a large part in organizational success, they should have a direct and simple avenue to contribute to the brand itself. They should also have no fear in calling out the negative aspects of the company or workplace when needed. Brand strength comes from each employee having an individual relationship and contribution to the organization and its purpose. Brand growth comes from the employees utilizing that relationship to share their experiences in the world.
Where to start:
Allow employees to have a safe space to express concern over how the organization functions and how it reflects the brand values. Take what they have to say into consideration and fix the issues as best you can.
Ask your employees where the brand can impact the community and in which spaces the brand should take action. If these places relate to the brand's purpose and values, find ways to help while representing your brand.
04.
Emulate:
Employee branding needs to draw directly from the brand strategy to emulate the brand purpose in a way that resonates with your employees. The attitudes and actions from your leadership, all the way down to your entry-level employees, should all be pushing in the same direction. These behaviors can be traced back to the original brand identity so that the overarching company is completely in sync with the brand strategy.

Where to start:
At group volunteer events and community outreach programs, encourage team members to wear your branded merchandise. This creates a team atmosphere and shows that the brand cares about important causes.
Create a space for your employees to recognize their coworkers for living up to your brand values, especially when acting externally. Provide some type of reward for being a positive example of your organization.

Employee branding benefits your organization
The benefits of a successful employee branding initiative are endless, but the main value comes from the boosted performance from satisfied employees, built-up credibility and trust, and a lasting impact on your customers.
Connection and fulfillment are very important, yet underestimated, factors in productivity. Being able to wake up each day with purpose and having your values completely aligned with your career is a magical feeling. Employees who experience this level of fulfillment show their passion for their jobs, in and out of the 9 to 5. Regardless of the industry, if someone feels strongly that the work they do each day serves a greater purpose, they will feel satisfied and invigorated to do more for the good of their brand.
Organizational trust is one of the most powerful aspects of successful companies. Just like a sports team with championship aspirations, every person involved with the brand must be committed to the success of the organization. With increased credibility and trust in the brand and its leadership, employees feel the freedom to work to their highest potential each day.
We can say it once, we can say it a thousand times: your employees are the first (and potentially, strongest) extension of your brand. Your customers will inevitably interact with the employees at some point. A dedicated employee with complete confidence in the brand will give customers reassurance that they're in good hands. Employee loyalty results in customer loyalty.
"Happiness is at the core of the Zappos culture. Great culture leads to employee happiness; happy employees drive higher engagement and profitability, and low turnover." – Fearless Culture
Who Does it Best?
Because employee branding has just recently gained popularity as an approach to brand development, there isn't a lot of research on its effects. However, the companies that have implemented employee branding programs have built strong, reputable cultures that are well known throughout their industries. One great example of a successful employee branding initiative is Zappos.
Zappos is known for its quirky, family-oriented culture that invests the same amount of effort in its employees as they do with its customers. The late CEO Tony Hsieh said, "We're willing to give up short-term profits or revenue growth to make sure we have the best culture."
Zappos has experimented with employee branding in many different ways. Their employee education program is elite. Each new hire begins with a hands-on, four-week onboarding experience that creates deep immersion into the company culture. All employees must spend 30 hours of their first month in this training program. The program allows them to experience Zappos' customer service through the eyes of the customer. The Egg Drop Challenge, an event where employees design ways to protect an egg from cracking, helps to showcase the core values of "Do More With Less" and "Embrace Change." At the end of the four weeks, the employees "graduate" with an actual diploma and a t-shirt to celebrate their new role. Maybe the most stunning display of confidence in their culture is Zappos' "Pay To Quit Bonus" that every employee is offered after a few weeks with the company. The $1000 bonus is extended to everyone who wishes to quit if they feel they don't belong or that they aren't happy with the experience, with no hard feelings. "The Offer" is a rite of passage that shows each person is willing to decline the money because they are so committed to the spirit and energy of Zappos. The bonus separates the "Zapponians" from those who aren't made for the Zappos culture.
While some of these experiences might seem extreme, they are all based on Zappos' fun-loving and team-oriented culture. These types of employee branding might not be for everyone; that's okay. Each company should stick to the true values of its brand when promoting new employee branding initiatives.
Final Thoughts
In many cases, the employees of an organization are considered assets but are not utilized to their full potential. We are at a critical point in time in which the power is shifting in the professional world. Employees have more impact and a louder voice than ever before. At BLVR, we see employee branding as a necessity, not just an opportunity. Employee branding is essential for companies who wish to retain talent and grow their brand while fostering a positive workplace culture.
Cara Rodgers
Before BLVR, Cara honed her craft at the VCU Brandcenter, earning a master's in business, concentrating in brand strategy. She furthered her career working at Carvana, OBERLAND, and Havas. Along the way, she developed a range of experiences in launching, growing, and guiding brands. Passionate about travel, languages, and culture, Cara puts inclusivity, authenticity, and adventure at the core of everything she does.
Hunter Normand
Born and raised in the Pacific Northwest, Hunter brings quirky, tongue-in-cheek humor that was sharpened in Eugene, Oregon. He lives to entertain and feels his purpose is to bring happiness into the lives of others. With a passion for storytelling and comedy, his experience in brand responsibility allows him to make work that aims to create positive change in the world, as big as a movement or as small as a smile. He's a film connoisseur, a sports fanatic, and a lifelong learner. He attacks each day with an enthusiasm unknown to mankind. Ask him for movie recommendations!